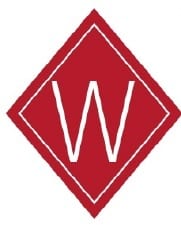 Judi, Jamaica Plain, MA
"Communication about this job has been easy and reliable. It doesn't seem like much to expect, but it's hard to find elsewhere! Thank you Brendan for a job well done!"
Stacy, Chestnut Hill, MA
"Grade A+ work!"
David, Belmont, MA
"Always a pleasure to work with Brendan and his crew."
Rachel, Newton, MA
"Great! Absolutely no complaints. I would definitely use Western Construction again. I found them to be pleasant, respectful, skilled and hard-working. They cleaned up well after themselves and Brendan was great to work with!"
Jon, Arlington, MA
"Brendan came out right away and gave the estimate, he did a fine job."
Nora, Dorchester, MA
"Brendan and his crew (very nice, respectful guys) do a GREAT job. They work quickly and accurately (putting in 10 hour days, usually) and you come out with a high quailty project. I have great confidence in Brendan's work and look forward to working with him again in the future. Brendan also works well with other subs. He brought reputable people for the trades I didn't have (hvac and roofing) and worked well with my electrician and plumber."
Candance, Waban, MA
"Brendan gave me an estimate that was $1,500.00 below the estimate of another contractor. I had used his services before and decided to do so again. His workers came and completed my project in two days. They were very competent and professional."
Betsy, Melrose, MA
"I would like to say how much I've enjoyed working with our carpenters these few weeks. They've been stellar! They work diligently and efficiently, always showing up before 7, which is great for me, because I'm an early riser and love having work get started early in the day. And they always clean up well after they finish. I've been so impressed with their craftsmanship. The trim work around the roof line, windows, and on the porch looks absolutely beautiful. Everything is well-crafted and perfectly fit. I am so impressed with the high quality of the workmanship. I felt badly when the men had to work in the hot attic these last few days, putting in new windows. But they did a beautiful job.
Thank you so much. I'll put in a good word on Angie's List for you. And also spread the word around our neighborhood. Everyone here has old houses--we all have work to be done! You guys are awesome. Thanks so much."
Ron, Newton, MA
"You guys did a fine job! It looks terrific and matches nicely. That's why I called you, to get excellence.
Best Wishes."